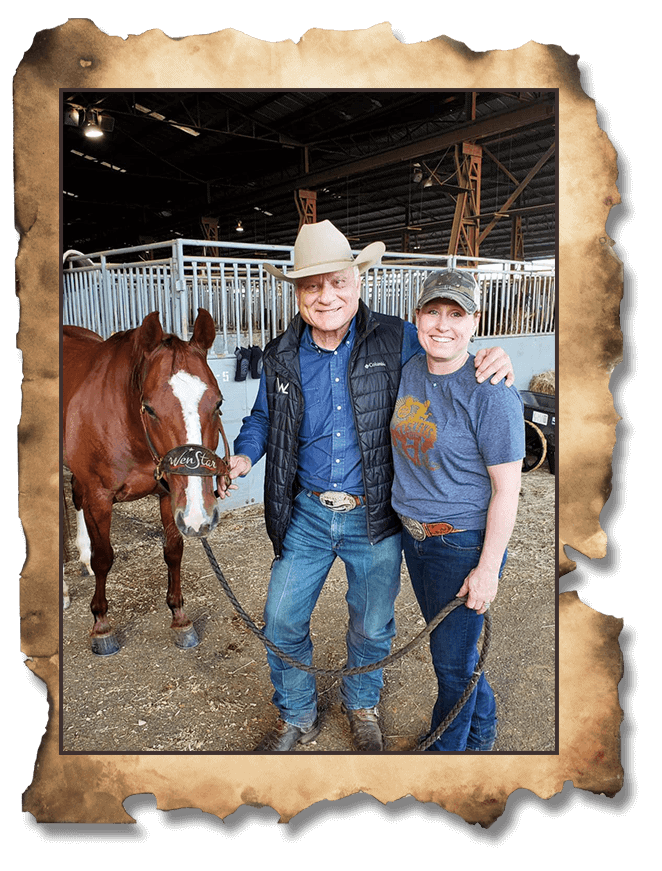 Bill Riddle has been a professional cutting horse trainer for 30 years.
In that time horses he's trained and shown have won in excess of 4.5 million. His customers and students have won an additional $3.9 Million. Bill was a history teacher for 10 years prior to becoming a cutting horse trainer.
He has conducted clinics in Texas, New Mexico (TRUE GRIT), California, Idaho, Ohio, Oregon, Oklahoma (Private Clinics Ranch), Canada, France, Brazil and Australia. Highly respected by his peers, Bill has served the National Cutting Horse Association at every level. He has been an area director, and chaired both the Limited Age Committee and the Sales Committee.
He has served as Vice President of the NCHA two times and as President for the 2007 term.